Join us for the Gretschen Amphlet Memorial Lecture, focusing on how Parkinson's UK is collaborating with the Parkinson's community around the world to accelerate research.
Location
From the comfort of your own home
About the lecture
The lecture is celebrating the 5th anniversary of our most ambitious research venture to date - the Parkinson's Virtual Biotech - and champions the partnerships that are driving forward the treatments of tomorrow.
The lecture will start with a focus on how, in the last 5 years, the Parkinson's Virtual Biotech has transformed Parkinson's research, investing over £13m to plug the critical funding gap that stops promising projects from progressing. We'll celebrate this powerful global movement that has successfully ignited collaboration between researchers, companies, doctors and people with Parkinson's around the world.
We will also hear how research is being propelled by other partnerships at Parkinson's UK with guest speakers from academia and pharma, as well as people with Parkinson's who play a central role in the research of tomorrow. We'll explore how these vital collaborations are driving progress in global Parkinson's research.
Our speaker line up
Dr Arthur Roach, is Director of Research at Parkinson's UK. He will talk about the progress made and our mission to deliver the next life changing new treatment for Parkinson's in years not decades. Sharing the story of the Parkinson's Virtual Biotech, we'll hear how this pioneering initiative has backed carefully selected research with the greatest potential to transform life for people with Parkinson's. We'll look back at how this programme has grown from 1 project to a diverse portfolio of 9 active projects, spanning the research pipeline from drug discovery all the way to clinical trials.
Joining Arthur is Professor Suzanne Reeves, who will introduce TOPHAT, a major clinical trial of ondansetron as a Parkinson's hallucination treatment funded via the Parkinson's Virtual Biotech. She will share the potential life changing impact it will have on people with Parkinson's.
Kate Trenam and Harold de Wit will highlight an international collaboration which aims to embed patient involvement early in the research and development process. She will talk about how global pharmaceutical company UCB is working closely with Parkinson's UK and the important role people with Parkinson's have in directing research.
We'll also hear from Dr Josh Cosman, who works for AbbVie. He will share an update on wearables as part of a Critical Path for Parkinson's programme. He'll examine the importance of people and international partners coming together to innovate and overcome problems.
Gary was diagnosed with Parkinson's in 2015. He became a trustee of Parkinson's UK in 2018 and then Chair of the Board in October 2019. 
Gary is passionate about using his voice and experience to raise awareness of Parkinson's and improve life for people living with the condition.
He's also a keen fundraiser for Parkinson's UK and has taken on a wide range of challenges, from wing walking and abseiling, to running marathons and breaking world records.
Arthur is the Director of Research at Parkinson's UK and has been instrumental in delivering our Virtual Biotech, the drug discovery and development arm of the charity, with ambitious goals to bring new treatments to people with Parkinson's in years not decades. 
Before joining Parkinson's UK, Arthur held several academic and industrial positions, most recently as Senior Director, Neurodegenerative Diseases Research at Serono (now Merck). He is also a founder and Head of the Scientific Advisory Board of the Swiss-based biotech company Chord Therapeutics.
Suzanne Reeves, is a Professor of Old Age Psychiatry and Psychopharmacology in the Division of Psychiatry at University College London. She is an Honorary Consultant in Islington's Care Home Liaison Service and the Academic Mental Health Lead for MBBS teaching at University College London.
Her main research interest is in understanding the neurochemical basis of delusions and hallucinations in neurodegenerative disorders, improving the safety of existing antipsychotic drug treatments and identifying novel treatments.
She is the Chief Investigator of the Parkinson's UK funded multi-centre Trial of Ondansetron as a Parkinson's HAllucinations Treatment (TOP HAT), which is recruiting in England, Scotland and Wales and will be extending to Northern Ireland in the near future. 
Kate has been working for global pharmaceutical company UCB for the past 20 years. She firmly believes in the patient value strategy of the company and its drive to do their best for patients living with severe and long term conditions. Over that period, Kate has worked in multiple roles across the company starting off in sales, key opinion leader and advocacy development, health care partnership and then onto a patient engagement and advocacy role in the UK ensuring that the constantly evolving needs of patients and their families were listened to and embedded into UCBs work.
As Head of Patient Engagement in Early Research, Kate now provides leadership to ensure that patient insights are central to the overall strategy and activities across UCB's Parkinson's research and early clinical development program. This is achieved by developing collaborative partnerships with the Parkinson's community to embed patient involvement in the earliest stages and throughout each step of UCB's Parkinson's drug development program to ultimately improve outcomes for people living with the condition.
Harold de Wit was diagnosed in 2018 with Parkinson's, after experiencing his first symptoms in the summer of 2017. After a difficult period of adapting to this new reality and the trial and error of finding the right regimen in terms of medication, he's doing very well now. Harold works full-time as CEO of a HR software and services company with almost 200 employees. He's enjoying life with his family and friends as much as he can. 
Harold says:
"I know that the disease will progress over time, but I stopped worrying over tomorrow, as I am alive and kicking today. Earlier this year, I joined the Patient Council to make my contribution to the fight against Parkinson's. I am very impressed by the professionalism of the people I work with, but what makes me very happy is the dedication and purpose I experience with the people involved in this project."
Dr Josh Cosman is an interdisciplinary neuroscientist with 15 years of experience developing neurophysiological and behavioural markers of cognition and motor function in healthy ageing and neurological disorders. For the past decade, his work has focused on supporting therapeutic development in both the digital health and pharmaceutical industries. 
He is actively involved in several pre-competitive initiatives in both the digital health and translational neuroscience domains and currently serves as industry co-director for the Critical Path for Parkinson's 3DT consortium.
£15
could fund a clinical researcher for an hour, so we can test groundbreaking new treatments for Parkinson's.
£20
could pay for a detailed smell test to help us understand the early signs of Parkinson's.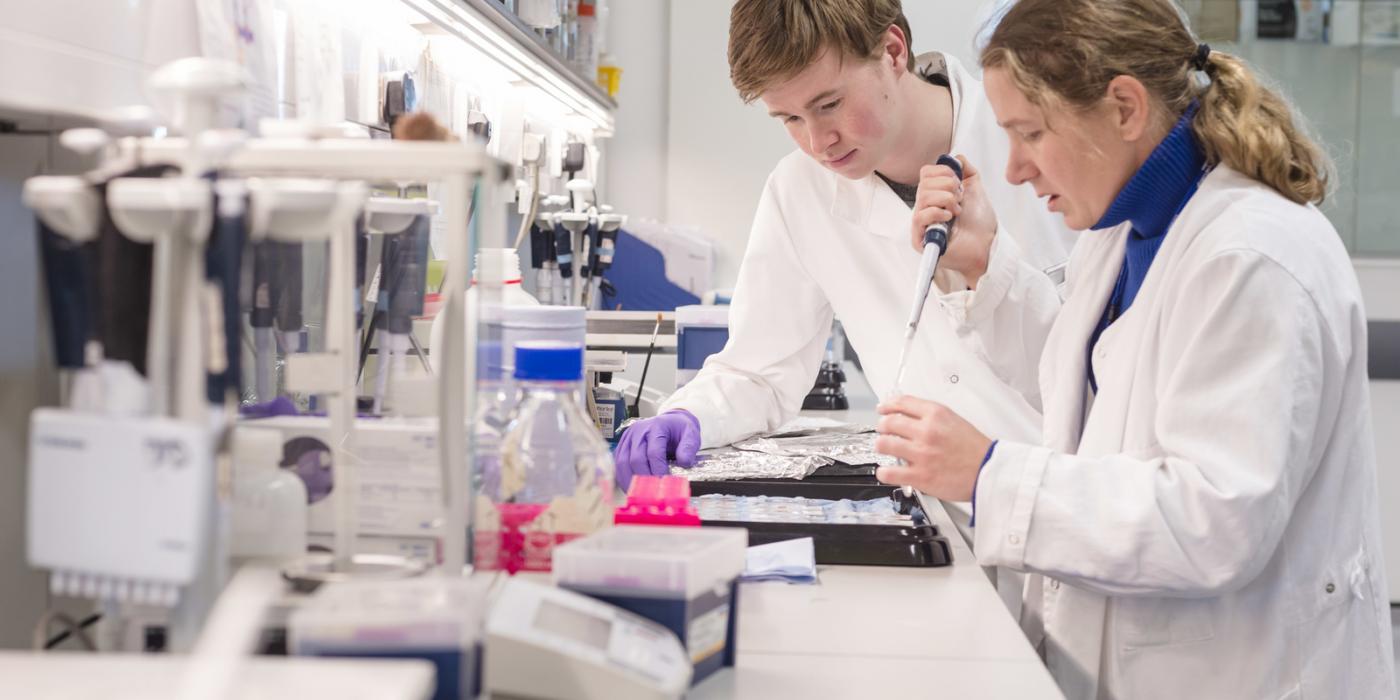 £50
could fund a blood test to monitor the safety of new treatments being investigated for Parkinson's.
Contact details
If you have any questions about this lecture, please contact the Special Events team on 020 7963 9309 or email events@parkinsons.org.uk.